History of B40 Balkan Cities Network
B40 Balkan Cities Network was established with the Istanbul Declaration signed by 23 mayors at the end of the Istanbul Summit held on 29-30 November 2021 with a "Better Future, Better Cooperation" motto. B40 Network, which was established with the contributions of 23 city leaders, aims to bring together the local governments in the Balkans, an essential region, by forming the Eastern borders of the European Union and the western leg of Eurasia. The mayors and their accompanying delegations discussed the future of local government, joint solutions to local problems, and potential cooperation areas..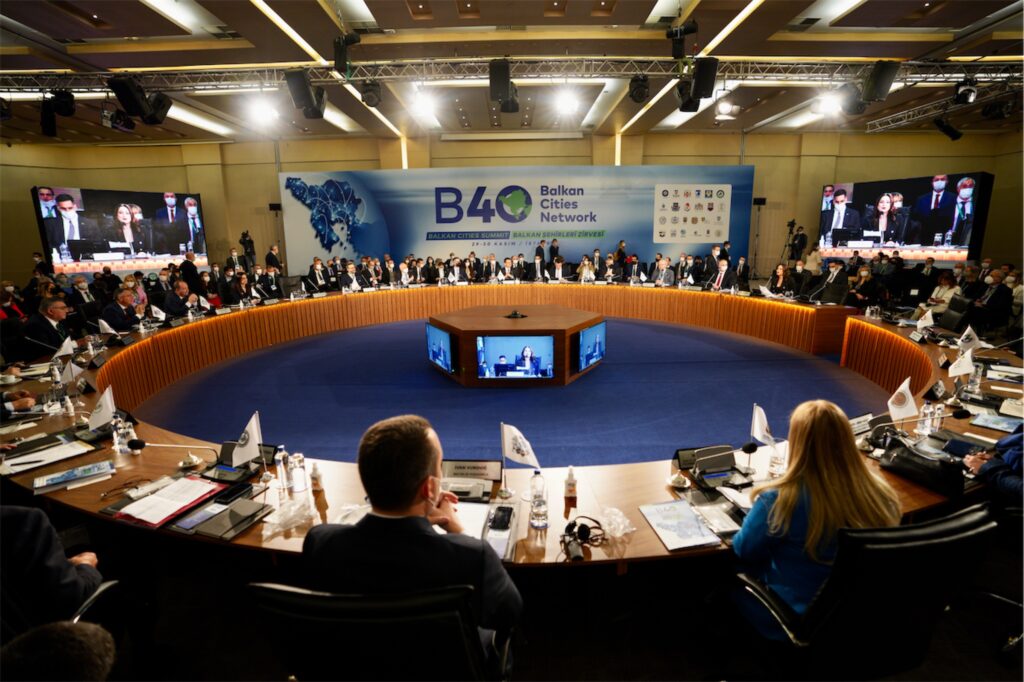 Within the B40 Network, several meetings is hold throughout a year, in addition to the Annual Summit, which that year's Chair will host. The meetings and the Annual Summit will bring the mayors and the technical committees of the member cities together to strengthen the cooperation, increase the dialogue, and share best practices. B40 member cities prominently underline the critical importance of localizing the sustainable development agenda. The Network also constitutes an essential basis for regional development in the Balkans, the region with the highest investment and economic growth potential globally, by bringing the local governments together and promoting good dialogue and shared wisdom.